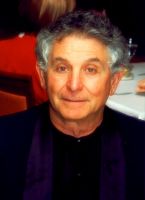 What's your favorite quality about yourself? That I'm driven. Once I start something, I want to finish it, and I'm not satisfied until I'm sure it's absolutely right. There's a bit OCD there, I guess.
What's your Least favorite quality about yourself? That I'm driven! I have to force myself to say, "enough is enough," and stop editing and rewriting. At some point, I've got to say, "This is ready to go." Then I can leave it up to an editor to see if something else needs to be done.
What's your favorite place in the entire world? I probably should say, "Home with the wife and my granddaughter," to keep my head in place. But actually, it would be a tie between being on a remote, northern Canadian lake, fly-fishing for big pike, or wading a medium-sized wilderness river, fly-fishing for smallmouth bass. Those are places where the world disappears for me, and I can live in the moment, challenging great game fish with the long rod.
How long have you been writing? Probably as a pre-teen. I always love to tell stories and invent adventures. My various English teachers always seemed to pick my essays to read to the class.
When and why did you begin writing (novels)? In 1990, when I was able to "semi-retire" at a pretty young age, my wife said, "You need something to keep busy, and you don't want to play golf every day. You always loved to write. Why don't you write a novel?"
What inspired you to write your first book? So my wife and I began brainstorming for a subject, and Dolores thought of a neighbor, when we lived in north suburban Chicago, who became comatose after an anesthetic accident during plastic surgery. I took her condition, but imagined that, while trapped in a dead shell of a body, her mind was still active, and I gave her the ability to use her eyes. And TRAPPED became the obvious title. I only learned many years later that "Locked-in Syndrome" is a real condition.
What Influenced your writing, once you began? After finishing and reworking my first draft of TRAPPED, I began seeking agents. One agency liked the idea of the book, but asked me to work with a professional editor, Dave King ("Self Editing for Fiction Writers"). Dave was very helpful in my better organizing the story and developing my "voice," and he also suggested I totally remove a side plot that I and created with Phil, the husband, to create more action. The heroine, after all, was paralyzed, so I felt we needed some action, but Dave felt it detracted from the main plot. Nothing developed through that agency, but another top agent later made the same recommendation, so I took out the side plot. He still didn't sign me!
In the meantime, I began attending writers conferences and started learning that, as good as I (and many others) thought I was as a writer, I had a lot to learn about what makes good writing. Those classes were a great asset in developing my craft. As a side note, I took Dolores with me to several conferences. The good news was that she also learned what make great writing, and she's my stiffest critic. The BAD NEWS was that she learned what makes writing good (!!), and suddenly all the books and movies she used to enjoy were not always so great!
What genre are you most comfortable writing? I write Suspense. My 2nd novel, A Third time to Die, might be classified as a Romantic Suspense. I've also written two non-procedural Detective novels, featuring a Miami-Dade homicide cop, and am working on two more in his series.
Buy Now @ Amazon
Genre – Mainstream / Suspense
Rating – PG13
More details about the book
Connect with George Bernstein on Facebook & Twitter
Blog http://georgeabernstein.wordpress.com/
Website http://suspenseguy.com/