What is your favorite quality about yourself? – I would defiantly have to say that I am a people person and easy to get to know. People really like talking to me, I guess because I am a great listener.
What is your favorite color? My fav color will have to be blue but I am a huge fan of earth tones.
What is your favorite food? Don't laugh but my favorite food is ice cream. I just love ice cream if you consider that a true food lol.
What's your favorite place in the entire world? My favorite place in the entire world is my home
i really enjoy being at home since I travel so much every week.
Do you recall how your interest in writing originated? I have always been a fan of english. Even though I have a hard time speaking it sometimes lol. English was my favorite subject so it all started there in a class in high school and my teacher really enjoyed my writing and helped push me into developing my writing more.
How long have you been writing? I have been writing since I have been in grade school. But I would have to say that I have been writing professionally since I was in about 9th grade.
What inspires you to write and why? life really inspires me to write. I think everyday just living and dealing with people everyday, I find that people want answers and hearing their stories cause me to explore the unknown and makes me start to write.
What genre are you most comfortable writing? I am very comfortable with writing in non-fiction inspiration but as of this year I have found a new love for fiction/ general/ religious.
What do you consider the most challenging about writing a novel, or about writing in general? The most challenging thing about writing for me is making sure the reader understands and receives the information the way I intended.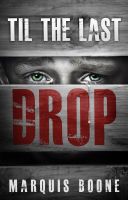 Buy Now @ Amazon & Smashwords
Genre – Religious Fiction
Rating – PG
More details about the author & the book