Tell us a bit about your family.
I am the father of five, four boys and one girl. My oldest son, Jack, inspired me to write this book. He was a reluctant reader and I wrote Jack Templar Monster Hunter in an effort to get him excited about reading. It worked!
What is your favorite quality about yourself?
I'm pretty good about putting my head down and getting the work done, regardless of what it is. This has proved useful in both building a national company and putting in the hours needed to write novels.
What is your least favorite quality about yourself?
High expectations. I find it hard to believe I can't accomplish something if someone else has already done it. Harry Potter? I can do that. See, it's nuts!
What are you most proud of accomplishing so far in your life?
Certainly, my family is the most important thing to me. Professionally, I'm a co-owner of a company I grew from a small business based in California to a national, $50 million enterprise. That was pretty fun.
What is your favorite color?
Blue.
What is your favorite food?
Pizza. Pepperoni and pineapple.
What's your favorite place in the entire world?
Home.
How has your upbringing influenced your writing?
I grew up overseas without a TV so books were my refuge. Tolkien blew my mind when I was 10 years old and I've been living with one foot in Middle Earth every since.
Do you recall how your interest in writing originated?
I wanted my favorite books to continue so I wrote the next chapter after they ended. I discovered it was even more fun than reading because the images were even stronger and the characters still surprised you by what they did.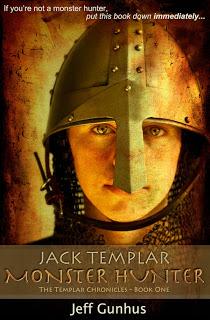 Genre – Middle Grade / YA Fantasy
Rating – PG